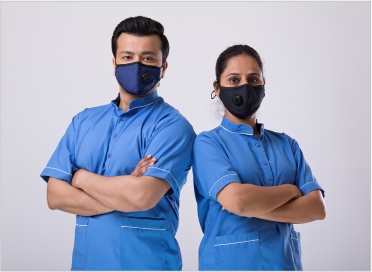 Updates
Healthcare in India
The average life expectancy in the world has increased substantially in the past few decades. Now, the life expectancy of an urban Indian is 72.2 years while it is 67.4 years in rural areas. Also, it is observed worldwide that Women have higher longevity than men. Even after decades of Independence, health continues to be the greatest crisis in the Nation. Rural and backward areas of the country still lack basic healthcare facilities. It is observed that 70% of the population has no access to specialist care as 80% of specialists live in urban areas. Only 13% of the rural population have access to primary health centers, 33% to sub-center, and 9.6% to a hospital.
Primary healthcare centers or PHCs are the first points of contact of the community with professional help. But rural areas lack primary, secondary and tertiary treatment. Urban poor in India experience higher health inequity and disease burden in comparison to rural India.
Though the National Rural Health Mission (NRHM) had made a significant contribution in strengthening healthcare services in rural India however the desired outcomes were not met for number of reasons. There is a need for technical support at all levels of Public Health Management, strengthening capacities, continuous assessment, and review and finally compassion among healthcare workers.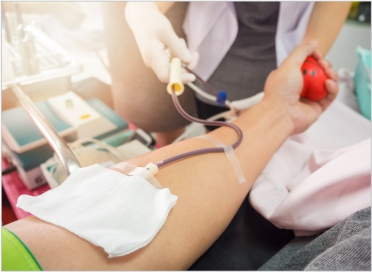 Anemia
Anemia incidence among urban poor women is 59% vs 48% in the non-poor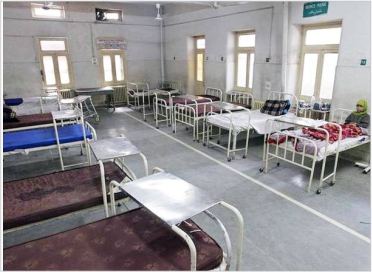 Hospitals
Rural India has 3.2 government hospital beds per 10,000 people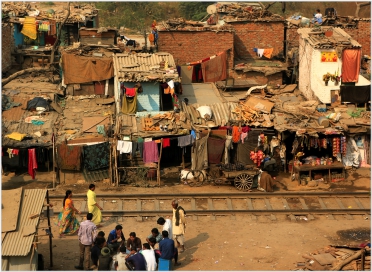 Slum population
India's slum population to double to 200 milion by 2020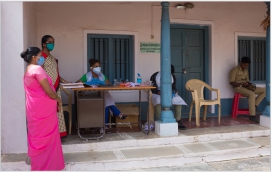 Support
Supports the government's healthcare programs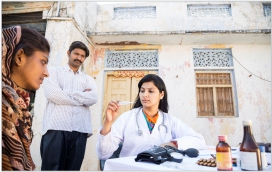 Care
Providing primary, secondary, and tertiary care to rural class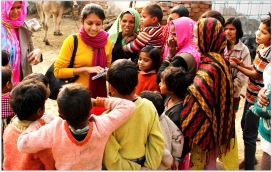 Awareness
Creating healthcare awareness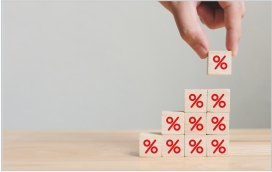 Contribute
Economic contribution